Product
·
London
·
Fully Remote
Senior Product Manager
Role: Senior Product Manager
Location: London (Remote First)

Recently listed as a "RegTech Top Performer" in Market Fintech's RegTech Supplier Performance Report, CUBE is pioneering the development of machine automated compliance.
We are a global RegTech business defining and implementing the gold standard of regulatory intelligence and change for the financial services industry. We deliver our services through a SaaS platform, powered by an innovative combination of AI and proprietary data ontology, to simplify the complex and everchanging world of compliance for our clients.
CUBE is creating the future and are a company rooted in strong values, team spirit and commitment to our customers and wider communities. We serve some of the largest financial institutions globally and are expanding our footprint very fast. As we do so, we are keen for new talent to join us and realize their full potential to grow into leadership positions within the business.
Our Products:
RegPlatform is an Enterprise grade technology platform that streamlines regulatory change management. It provides firms with a one-stop, continuously maintained inventory of global regulations, with effortless horizon scanning, integration capabilities and workflow management. RegPlatform combines industry leading AI technology with expert validated insights to simplify the complexities of multi-jurisdictional regulatory content.
RegAssure caters for nimble, lean financial organizations that want assured, seamless compliance without the burden of set-up costs and implementation processes. RegAssure provides fast, automated regulatory intelligence that intuitively knows your business needs and can grow with you.
Role mission:
We're looking for a delivery orientated Senior Product Manager who is looking to progress their career and take full ownership of our RegPlatform product. As a Senior Product Manager, you will play a crucial role in driving and delivering the strategic vision and development of our automated regulatory intelligence solutions. your mission is to ensure we maintain our market-leading position and to ensure the success of our products in the market. This position is ideal for a seasoned professional with a strong background in Enterprise SaaS product management, a deep understanding of financial services regulations, and a passion for delivering transformative solutions. 
Responsibilities:
Roadmap Development - Create and maintain a comprehensive product roadmap and delivery plan that prioritizes features and enhancements based on market demand, customer feedback, strategic initiatives, and client commitments.
Cross-Functional Collaboration - Collaborate closely with engineering, design, marketing, and sales teams to ensure seamless execution of the product roadmap. Work with product, sales, and marketing to develop effective go-to-market strategies for new product releases.
Customer Engagement - Engage with customers and subject matter experts to understand their evolving needs, pain points, and opportunities for improvement.
Regulatory Expertise - Develop and maintain a deep understanding of financial services regulations globally, with a focus on how regulatory changes are managed by our target customers.
Product Lifecycle Management - Lead the entire product lifecycle, from ideation to launch and ongoing enhancements. Define and monitor key performance indicators (KPIs) to assess product performance and user satisfaction.
Team Leadership - Provide product leadership across multiple departments, fostering a culture of innovation, collaboration, and continuous improvement.
Product Strategy - Develop and articulate a clear product strategy aligned with the overall business goals and market needs. Conduct market research, competitor analysis, and stay abreast of regulatory trends to inform product direction.
What we're looking for:
Proven experience (7+ years) in product management for enterprise SaaS solutions.
Understanding of financial services regulations and regulatory change management.
Strong analytical and problem-solving skills with a data-driven approach.
Excellent communication and presentation skills.
Demonstrated ability to lead cross-functional teams and drive results.
Why Us?
🌍 Globally, we are one of a kind!
CUBE is a well-established player in Regtech (we were around before Regtech was even a thing!), and our category-defining product is used by leading financial institutions around the world (including Revolut, Citi, and HSBC). We cover over 5,000 issuing bodies in 712 jurisdictions across 180 countries. Substantially more than our closest competitors.
🗽 Freedom, flexibility & progression.
We are the market leader within Regtech, and yet we are constantly evolving and you will have a significant influence over how we develop moving forwards. We will help you realise your full potential and grow into leadership positions across CUBE.
🗣️Internationally collaborative culture
CUBE has more than 400 CUBERs across 11 locations in Europe, the Americas and APAC and we are united by our strong team-oriented culture. You will have the opportunity to work with likeminded colleagues from all over the world, gaining exposure to different cultures and business practices.
🌱 Innovative & meaningful work
We are always exploring new technologies and innovations that can help clients solve complex problems. If you're someone seeking the opportunity to work with cutting edge technology and work on challenging projects that have a real impact then we want to hear from you!
💻 Work life balance
CUBE is a remote first business, you'll be able to design your home office and choose your own work equipment. Unable to work from home one week, or desperate for in-person interaction with colleagues? No problem—book a room in a coworking space or join one of our department monthly team meets (they're happening all the time!).
🤝 Diversity, Equity and Inclusion: 
We believe in equal opportunities and encourage applicants to apply to our open roles regardless of gender, marital status, race, nationality, ethnicity, religion, neurodiversity, sexual orientation and/or age and are committed to providing a working environment where everyone is supported to be their authentic best selves. 
At CUBE we do our best to implement inclusive hiring processes to build a culture where we value diversity. We are a values driven company who care about growth and learning, therefore recognise we still have long way to go from where we want to be in regards to DE&I.
As part of the application, we ask for personal data for our internal diversity and inclusion bench-marking, so that we can tailor our DE&I strategies and identify opportunities to improve as a business. 

Team

Product

Locations

London

Remote status

Fully Remote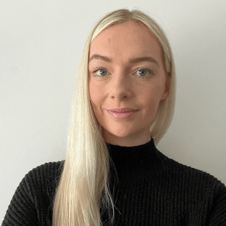 Contact
April Gunn
Senior Talent Manager – Corporate Services
Product
·
London
·
Fully Remote
Senior Product Manager
Loading application form
Already working at CUBE ?
Let's recruit together and find your next colleague.