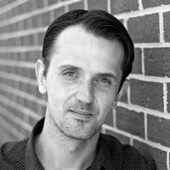 Andrej Skripic
Head of Data Operations
Andrej is an experienced data specialist with a proven track record of leading projects and teams whilst delivering a one-of-a-kind experience to the customer.
Starting his IT career as a developer, he has technical expertise in SQL, ETL, data modelling, and report-building as well as a proven ability to translate business concepts into tools.
At CUBE, Andrej is focused on ensuring the product maintains its number one presence in the market through constant innovation supported by a likeminded team.