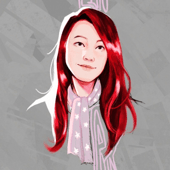 Dr Yin Lü
Head of Product, AI – Product
Yin has a deep-seated (but healthy!) obsession with communication and technology. This obsession led her to her current role as Head of Product, RegAI at CUBE. Prior to this, she worked in product roles across a range of other sectors, including edtech and fintech.
Yin completed her doctorate at the Oxford Internet Institute (OII) on the rhetoric and resonance of Brexit tweets. While at the OII, she was actively involved with data science-oriented research projects for the Rockefeller Foundation, the Alan Turing Institute, and the Centre for Socio-Legal Studies at the Oxford Law Faculty. She was also a visiting researcher at the Fraunhofer Institute for Computer Graphics Research IGD, under an EU Horizon 2020 big data grant.
Yin has an interdisciplinary and international outlook (in other words, she is discipline and country-agnostic). She firmly believes that categories are meant to be transcended. She is a strong advocate for computational approaches to the social sciences and humanities, and for qualitative approaches to big data analyses. She belongs to three cultures across three continents, and derives energy from travel and meeting new people. The greater the diversity, the better.
Alongside her work at CUBE, Yin is actively developing the discipline of communication science. She serves on the Advisory Board of The Society Library, a non-profit organisation dedicated to extracting, organising, and archiving humanity's ideas from a wide range of media formats. She is a thought leader in the area of communication and the internet and has been invited to deliver talks for FWD50 (the largest digital government conference in the world), the Ditchley Foundation, the Misk Global Forum, the University of Oxford, and a wide range of other organisations.
Yin writes on Medium and tweets from @yinneth as the Rhetoric Doctor.