Product
·
London
·
Fully Remote
(Senior) AI Product Manager
Define the future of artificial intelligence products at CUBE.
We usually respond within a week
🤖⚖️ AI Product Management at CUBE
CUBE uses artificial intelligence and natural language processing to transform regulatory data into customer-specific regulatory intelligence. We collect, clean, standardise, translate, monitor, classify, enrich, summarise, and recommend regulatory data across 180 countries in over 60 languages. All in near real-time.
We've even built our own ontology of regulation—machine-driven and continuously refined by a team of subject matter experts.
The AI product team is situated at the intersection of the machine learning and regulatory subject matter expert teams. Indeed, the team bridges the gap between these two subteams—everyone on them is part of the broader AI team at CUBE. This union of domain expertise with machine learning expertise is one of CUBE's core differentiators.
🚀 The mission: ensure that our AI product suite delivers output of sterling quality and provides maximum value to our users, by driving the creation of expert and user-in-the-loop feedback systems.
AI products at CUBE are APIs that are consumed by our content and consumer engineering platforms. They span three main areas:
Content capture and structure
Content enrichment
Learning from user (inter)actions
You will work across all three of these areas and drive the end-to-end product development process, from discovery through to testing and delivery. You will also influence the roadmap for improvements, working closely with the Head of Product for AI.

The vision for the team is expressed in a piece that the Head of Product was commissioned to write for Wired World in 2022 (Wired's annual prediction issue). If you prefer video, you can alternatively watch her keynote for the Global RegTech Summit.

🍎 Core responsibilities
Manage the end-to-end discovery, testing, and delivery process for AI products, working closely with our machine learning, regulatory subject matter expert, customer, and software engineering teams 🔄
Oversee model training, validation, and testing processes, by establishing rigorous reviewer guidelines, recruiting the appropriate domain experts, and determining sampling strategy/size 📝
Deeply understand the pain points felt by our compliance users, especially as they relate to the output of AI products 😩
Monitor the performance of our AI products, and use the results to propose and drive forward enhancements 📈
Define and review the production of AI product marketing collateral to support the go-to-market teams 🗣️
Reduce information silos between our machine learning and regulatory subject matter expert teams 📄
Provide input for the global AI roadmap, working closely with the Head of Product for AI 🗺️
Stay up-to-date with both regulatory and AI trends 📖
💪 Core competencies
Experience with building AI SaaS products from ideation to launch, especially those involving NLP and NLU 💡📢
Proficiency in Python 🐍 for data analysis, Excel, and SQL (fluency in data)
Ability to collaborate with multiple stakeholders and crossfunctional teams (data science/machine learning, engineering, subject matter experts, customer services, sales, marketing) 🤝
Exceptional written and verbal communication skills 🗨️
Proficiency in diagram creation and visualisations (especially important in a remote-first organisation) 🖼️
Obsession with documentation 📜
Experience with Confluence and Jira
Attention to detail without compromising on the big picture 🎨
A healthy sense of humour (you're going to need it... don't say we didn't warn you 😉)
🛰️ Satellite competencies
Hands-on data science and/or machine learning engineering experience (bonus points for experience with large language models)
Understanding of API design
Proficiency with data visualisation techniques (for dashboarding, reporting, etc.)
Proficiency with wireframing tools such as Balsamiq
A healthy appetite for applying ML to the legal and regulatory domain
Experience in high-growth startups or scaleups (fast-paced environments)
Comfort with both ambiguity and unexpected change
💝 Why you'll love AI product (& CUBE)
If there is a best time to join the AI product management team at CUBE, it's now. Here are the many reasons why.
🌍 Immediate global impact. CUBE is a well-established player in regtech (we were around before regtech was even a thing!), and our category-defining product is used by leading financial institutions around the world (including Revolut, Citi, and HSBC). We have an audience across 150 countries, and they love CUBE.
🗽 Freedom & flexibility. The AI product team is still in its early stages, so you will have significant influence over our process and ways of working. This spans everything from model evaluation to crossfunctional collaboration to monitoring strategy.
📚 Always learning. You will stay up-to-date with both regulatory and AI trends—both of these topics are exploding in popularity right now, and will only increase in salience in years to come. You'll also have a personal development budget.
⚖️ Responsible AI. We will proactively address the inevitable biases that emerge for any AI system. Our Head of Product was trained at the Oxford Internet Institute and has direct connections with ethicists and policymakers who are influencing the future of AI regulation.
💻 Employee-first work-life policy. CUBE went remote-first before the pandemic even hit, because we wanted to define the future of work. As a CUBER, you'll be able to design your home office and choose your own work equipment. Unable to work from home one week, or desperate for in-person interaction with colleagues? No problem—book a room in a coworking space.
🌱 Scalable & sustainable growth. Last year we received strategic growth funding from a leading tech growth capital firm. This funding was carefully timed for after over a decade of bootstrapped growth. This means that CUBE's business model is both sustainable and scalable; product development is very closely aligned with customer needs.
🌎 Visa sponsorship if required. We know every single nuance of Skilled Worker visas.
🦄 Extremely bespoke hiring process. At CUBE, we're trying to flip hiring on its head: the objective of the process is to create a personalised job description (and title). This page sets the general context; consider it an initial draft. We'll collaboratively determine the best role for you, given your interests, CUBE's needs, and other members of the team.
⏱️ Hiring timeline
We know how insufferably long and complicated hiring processes can be. We've been there before. At CUBE, we aim to compress the hiring timeline to one month (from the first-round interview to the final round). Every stage is designed to optimise high-quality infoflow in both directions. 🌊
Here's what will happen:
Online application (link below 👇)
Screening call with the Senior Talent Manager (45m)
First-round video interview with the Head of Product, AI (60m)
Take-home challenge (it'll be fun, we promise, and we won't ask for more than a few hours of your time)
Panel interview, again over video, with product, machine learning, and domain expert representatives (60-75m)

This is where you will present your response to the take-home challenge

[Depending on the outcome of the above] Culture fit interview with our CEO (30m)
If you have any questions at this stage, feel free to use the live chat widget on this page. Otherwise: what are you waiting for? This is your once-in-a-lifetime opportunity to define the AI product team at CUBE. The clock is already ticking. 🕰️
Team

Product

Locations

London

Remote status

Fully Remote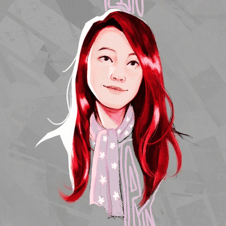 Contact
Dr Yin Lü
Head of Product, AI – Product
Product
·
London
·
Fully Remote
(Senior) AI Product Manager
Define the future of artificial intelligence products at CUBE.
Loading application form
Already working at CUBE ?
Let's recruit together and find your next colleague.